Helen has written two books and several travel activity packs: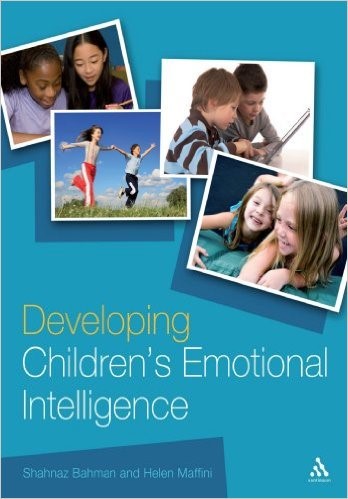 Developing Children's Emotional Intelligence (Continuum Education)
This is a book targeted at both teachers and parents. It includes both the theory of emotional intelligence and lots of hands on and practical ideas to help children develop their EQ.childrens emotional inteligence Today's world presents children with a wide-range of challenges that can hinder their personal and academic development. It is essential, therefore that as educators we equip children with the knowledge and skills they need to be successful not just academically but also in life. Although there is a real pressure for schools to meet academic standards, it is possible for practitioners to stimulate emotional growth through everyday classroom activities. By carefully planning a curriculum that encourages children to explore their feelings through imaginative media and make-believe play, healthy emotional growth can occur. The authors of this timely book provide a wealth of practical tools and techniques that you can use with your children to successfully develop their emotional intelligence.
For more information on emotional intelligence visit here.
Sammy's Next Move: Sammy the snail is a travelling snail who lives in different countries
This is a book for children aged 3-10 who are moving to another country to live. It is available as both an e-book and printed book. Sammy is a snail who moves all over the world with his family. He is what we call a TCK,or a Third Culture Kid or global nomad. Helen chose a snail for the character as a snail carries his home with him wherever he goes. Read about the adventures of Sammy in Italy, Canada, Hong Kong, the UAE and Japan.
Order your packs here.
Helen writes for the website Family Travel Scoop a website to help families travelling with children. The site includes downloadable packs for children to learn about their destination full of games and activities. The packs are full of cultural information, guidance on food, language and customs all in child friendly and fun language.
Order your packs here
Helen has also written for numerous magazines, newspapers and journals including
The Telegraph, The Independent and many others.