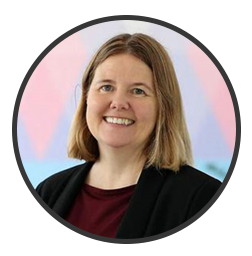 Dr. Helen Maffini is a Canadian/British international educator, author, and consultant who has worked around the world. She holds a Doctorate in Education researching mindfulness with preschool children. A former School Principal and Teacher, Helen is a certified emotional intelligence trainer, an NLP (Neuro-Linguistic Practitioner), Mindfulness-Based Stress Reduction teacher (MBSR), and Certified Positive Psychology leader. She is the co-author of Developing Children's Emotional Intelligence (Bloomsbury) with Shahnaz Bahman, author of "Sammy's Next Move" (Third Culture Kids Press) and co -author of "Kind Kids: 50 Activities for Compassion, Confidence, and Community"
(Barefoot Books).
Helen is the founder of MindBE Education, a training company focused on mindfulness training for preschool teachers and their parents and careers. She developed the MindBE Preschool Mindfulness Curriculum and Thriving Kids courses. Helen also provides consulting services for a wide range of companies, schools, and government bodies. She has worked on curriculum development, storyboarding, writing and sharing teacher training programs, leadership training, school inspection, creating learning materials, school development, running international education summits, and children's television consulting.
Helen is also on the board of Curriculum for Life and has won several awards including Best Female Social Emotional Services Business Leader 2020 and Most Influential Early Years Mindfulness Company 2020. She was also voted as one of the top 100 businesswomen making a difference in the UK F: Entrepreneur in 2021. Helen is a member of the Meaningful Business Group, the National Association for Early Childhood. She is also on the advisory board of HundrED and Curriculum for Life.
Writing
Helen has written for many national magazines and newspapers on topics such as working mothers, third culture kids, emotional intelligence and living abroad. She is the co- author of Developing Children's Emotional Intelligence and of the children's book Sammy's Next Move, a book for third culture kids. She is also creator of the course Thriving Kids -A Path to Compassion, Caring and Confident Children. Helen also writes educational materials for children from aged 3-18.
Topics Helen can Help with Include:
Emotional Intelligence
Emotional Fitness
Life Skills
Mindfulness
Early Childhood Education
School Improvement
Third Culture Kids
Involving Parents
Literacy Development
Leadership
Evaluation
Positive Psychology
Human Capacity Building


Short Message from Dr. Helen:

" I'm Dr. Helen Maffini, the Director of MindBE Education. We are an educational training company working globally. We improve mindfulness and social emotional learning skills in preschools. More specifically we highlight the latest research, tools and strategies and work with thought leaders in the industry helping educators and parents develop these skills in themselves and children.

As a doctoral researcher in the field of mindfulness and co-author of the book Developing Children's Emotional Intelligence, I have had the opportunity to interview and gain insights from some of the world's top thought leaders in the field.
Our summits have reached over 30000 educators worldwide and we have created ongoing partnerships and programmes with many prominent organizations.

Our specialised curriculum and courses have been accredited by the CPD standards office and we continue to reach children in more countries across the globe while also supporting NGOs in Cambodia in feeding and educating young people who live in poverty.  Feel free to browse around our site as we constantly improve and grow our contents and scope. I wish you more peace and positivity, enjoy! "